Our team recently wrapped up our Summer Series with a visit to Tampa Design-Build projects: the Tampa Skills Center and Trophy Fish Restaurant. These are two projects that showcase our commitment to community enrichment.
The 55,000 sf Tampa Skills Center is now in the final stages of construction, set for completion this fall. Designed to promote youth development through sports, this multifaceted facility houses both office and recreation spaces, embodying modern architecture and functionality that empowers individuals in the surrounding community.
With a program that seamlessly blends athletics, academics, and essential life skills, the Tampa Skills Center reflects the organization's mission to nurture holistic growth. Beyond its positive impact on youth, this new center is anticipates generating over 180 jobs and contributing $25 million in economic benefits to the East Tampa community.
As the Tampa Skills Center nears its grand opening, we eagerly anticipate the positive impact it will have on the lives of many, fostering both personal development and community advancement.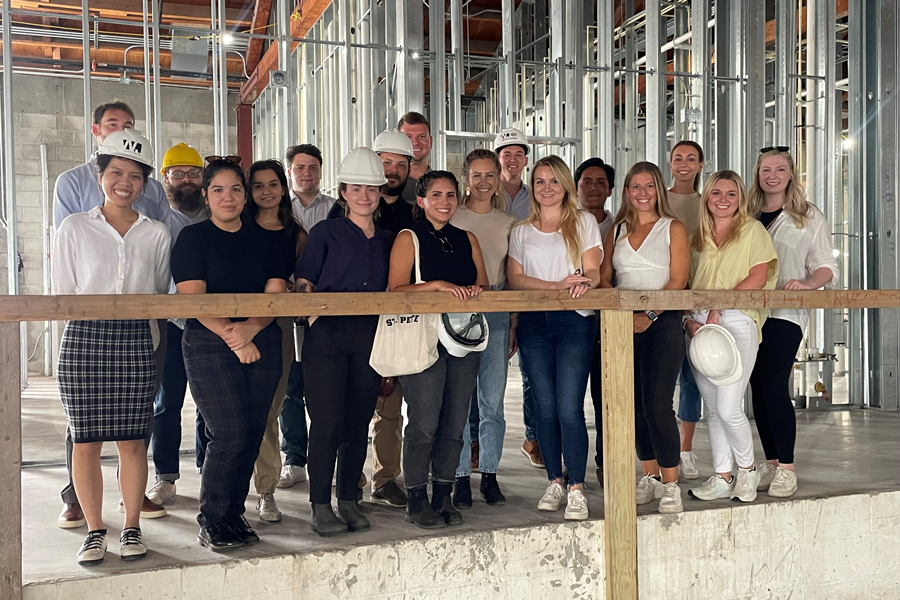 The second stop on our tour was Trophy Fish Tampa, a captivating open-air restaurant that draws upon the natural environment of Florida and exclusively serves fish sourced from local fishermen. Our team was eager to witness the vision come to life as we toured the recently finished project.
To conclude our Summer Series, the team gathered for a celebratory toast at Trophy Fish, reflecting on the successful completion of our projects and the remarkable spaces we have crafted.
Both projects exemplify our firm's dedication to designing functional and harmonious environments that positively impact both the community and those we serve. Looking ahead, we are excited to continue our journey of delivering exceptional projects that make a lasting impression and contribute to the betterment of the places we touch.