Wannemacher Jensen Architects
St. Petersburg | Sarasota | Tarpon Springs | Miami | West Palm Beach
Leadership
We're an award-winning multidisciplinary team with a passion for creating innovative architecture. We work with businesses and people to create a more beautiful world to live, work, learn and play.
"WJA has been extremely professional, responsive, courteous and attentive to our needs in both the design and construction phases of the projects. Their attention to detail and our construction budget has been greatly appreciated and most successful."

Jim Walkup, Project Manager

Colen Built Construction at On Top of the World – Ina A. Colen Elementary School and FAST Aquatics 2022
"The professionals at WJA are outstanding individuals who are highly knowledgeable in their field. Their expertise and experience has allowed us to face this project with ease. We have worked with WJA on multiple projects over the years and look forward to our continued relationship for future undertakings."

Lynn Bittner, Recreational Manager

City of St. Petersburg – Shore Acres Recreation Center, 2022
"The team that Wannemacher Jensen Architects, Inc. have assembled for our projects are extremely attentive to detail and throughout the project demonstrated many outstanding qualities including: professional and aggressive construction approaches, sensitivity to the schools and owner's requirements, ability to manage changes during the design phase, and excellent communication with Consultants and Owners representatives."

Scott Livernois, Manager of Design, Facilities Design and Construction

Pinellas County Schools – 74th Street Elementary School and YMCA Partnership Middle School, 2021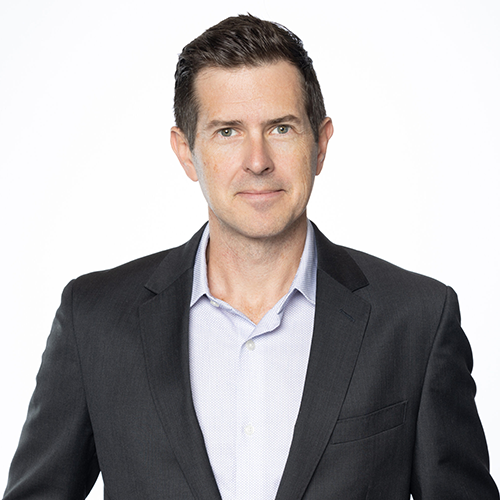 Jason Jensen, AIA, LEED AP, joined the firm in 2002. After gaining experience in New York City, he returned to St. Petersburg with a goal to innovate architecture for this generation in the Tampa Bay area.
Throughout his career, Jason has worked on a range of project types, styles, scales, and budgets. His work is highly awarded by various entities and recognized by a long roster of international media.
His thorough approach focuses on respecting the space and its intended use, relating the building to its site, and adding value with purposeful, thoughtful, memorable designs. Jason manages processes and communications to translate visions and desires of clients into cohesive plans and master plans.
A University of Florida graduate, Jason remains active with the UF School of Architecture as a guest critic and lecturer. He also has been a guest critic/lecturer at the University of South Florida, Pratt University, Urban Land Institute, and Green Building Council. Jason is a registered architect in Florida, a LEED Accredited Professional, and a member of the American Institute of Architects.
Fun fact: Jason's classic car was cast to appear in an upcoming Bryan Cranston movie recently shot around Tampa Bay. His passion for beautiful, timeless auto design is yet another example of his "appreciation and ever-lasting desire to take part in designs that matter."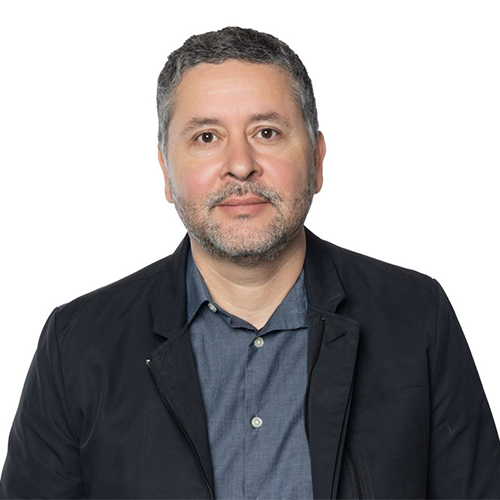 Harold Somarriba is a Principal at WJ Architects. Harold has extensive project management experience that includes municipal and private work throughout Florida, the Caribbean, and South America. He works closely with local building department authorities, owners, and contractors to ensure that project goals and design objectives are accomplished and maintained throughout the different phases of the build process.
Since joining WJ Architects, Harold has managed many significant projects including the City of Doral's largest park and recreational center and Madeira Beach's Municipal Complex.
Harold has 15 years of experience in South and Central Florida. While in Miami, Harold managed large and complex projects that include the $500M Miami Central Station. Harold has also spent several years in the construction field as a construction administrator working closely with contractors and owners on day to day construction services. This experience both in and out of the office has allowed him to contribute effectively to projects at a variety of scales, budgets and specialties.
Harold has his master's in architecture from the University of Florida.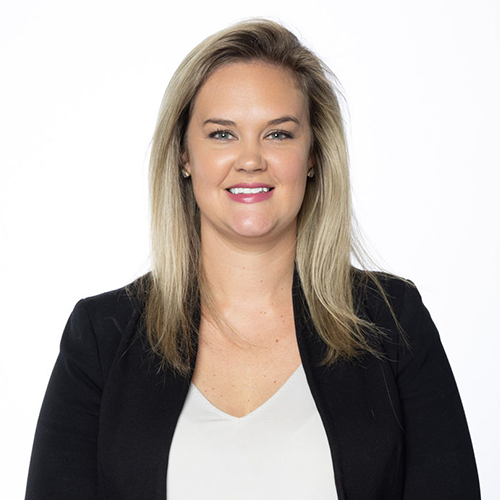 Lindsay Wilson, AIA is a Principal at WJ Architects, and is a licensed architect with experience in education, sports, recreation, commercial, multifamily, institutional, and master planning. As a manager, she specializes in ground-up and renovation projects that strive to challenge the traditional notion of spaces to produce an exceptional result for the user.
Prior to joining WJA Lindsay worked at Mesh Architecture designing high-rise and mid-rise urban mixed use buildings including 18-story Bliss Condominiums, 13-story Salvador condominiums and a 6.7-acre mixed-use masterplan for Madeira Beach with 430 hotel rooms, 35,000 SF of retail, 15,000 SF of restaurant space, 90 condominium units and a new marina. Prior to joining Mesh, Lindsay worked at SmithGroupJJR focusing on higher institutional, government and commercial projects. She worked on South Quadrant Dormitory, Oakland University Engineering Center, Detroit Athletic Club, and the Boll Family YMCA masterplan.
Lindsay has a masters of architecture from the University of Michigan, as well as her bachelors in architecture with a minor in urban and regional planning from the University of Florida.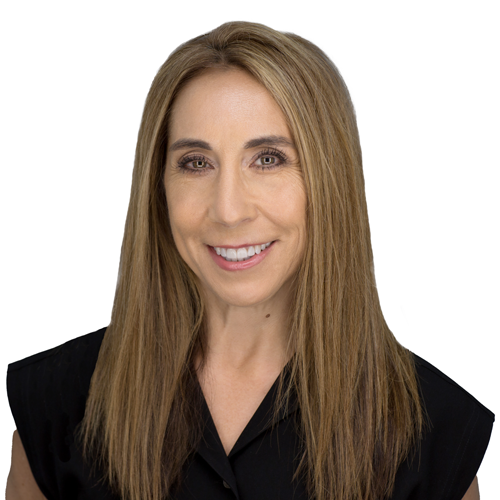 Lisa Wannemacher, AIA, founded the firm which bears her name in downtown St. Petersburg in 1992. Under her guidance and support, the firm has completed hundreds of projects throughout Florida, including over 300 projects within the St. Petersburg City limits. Much of her work is awarded by the industry and recognized by international media. She has worked with an extensive number of municipal and commercial clients and is actively involved in the Community on several volunteer Committees and Boards.
In addition to her Architecture profession, Lisa, along with a business partner, owns and manages 13 downtown St. Petersburg retail properties including Cassis American Brasserie & Bakery, a 300-seat restaurant which she also developed and designed.
Lisa has won numerous awards, including St. Petersburg Chamber of Commerce Iconic Woman of the Year in 2013 and the Award for Outstanding Service to the Chamber & Community in 2011. She has more than 16 Tampa Bay AIA project design awards and was a designer for 12 LEED/Green Globe Certified Buildings, including the State of Florida's first LEED Platinum Community Center.
Lisa was born and raised in Toledo, Ohio and attended Kent State University where she was a member of the Gymnastics Team and was the first woman to be awarded a 4-year, full ride athletic scholarship. She holds dual Citizenship in the United States and France, has climbed Kilimanjaro and several other high mountain summits in the French, Italian, and Swiss Alps, and is a finisher of multiple triathlons and ultra-marathon running events.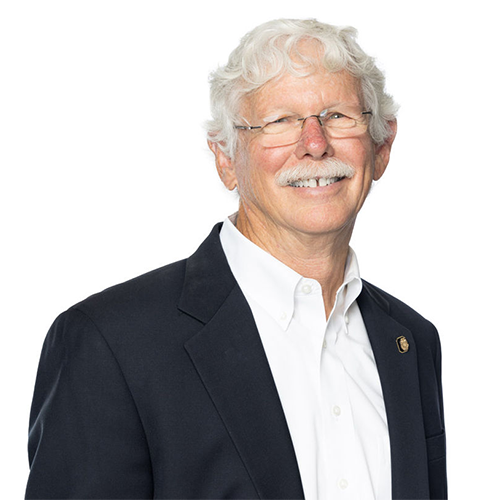 As the founding and former principal of Hoffman Architects in Tarpon Springs (now the WJ Hoffman Studio), Ed brings over 40 years of professional experience to the WJA team. He has designed a wide variety of award winning educational, municipal, religious, commercial and residential projects with a track record of delivering excellence in architecture and ability to listen and respond to clients' needs. Ed's signature designs are not only functional, but also exceptionally beautiful and efficient. His projects include the Sponge Exchange, the Hoffman Prototype Elementary which has been used 18 times throughout the Pinellas and Hernando Counties, the Leepa-Rattner Museum of Art, and the Brooker Creek Preserve Environmental Education Center, all of which have received AIA Design Awards.
Ed currently uses his talent and expertise for many of the firm's functions including design, marketing, and project management. In addition, he also mentors' internal teams, helping our next generation of leaders gain the knowledge and skills they need to succeed.
In his free time, Ed enjoys flying his planes as a private pilot. Ed inherited his love for aviation from his late father, Ed, who designed and built five planes. In the mid-1970s, Ed used an original design plane built by his father as his commuter airplane to attend the University of Florida, and then to fly to his first architectural job in West Palm Beach.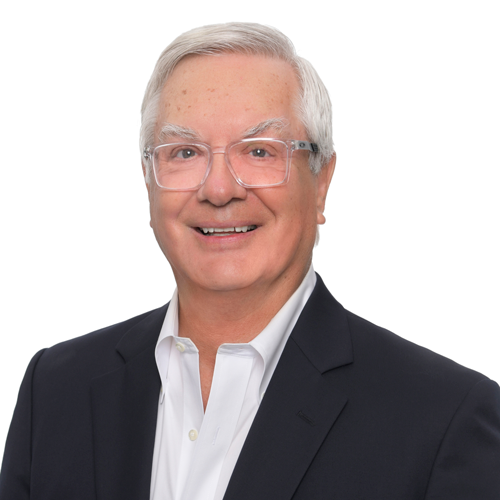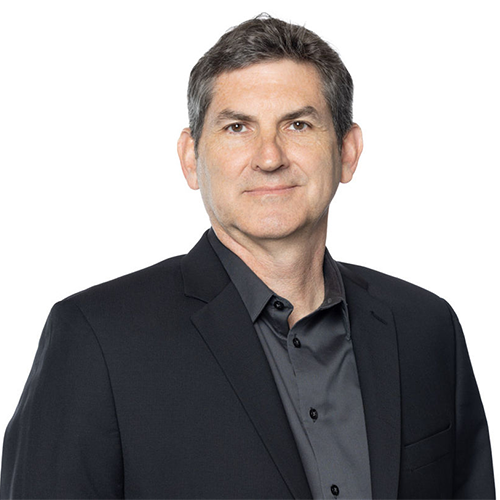 Todd Willsie brings over 30 years of experience managing educational and religious projects. Throughout his career, he has worked with clients across all education typologies involving different facets, from master planning to transforming outdated educational environments with innovative solutions. His strong commitment to creating safe environments that inspire learning, creativity, and collaboration; along with his expertise, strategic design solutions and lasting client relationships make him an invaluable team leader at WJA. Todd leads the WJA Hoffman Studio in Tarpon Springs as Studio Director.
He has lead his project team in many successful and award winning designs; including the Leepa-Rattner Museum of Art, the Brooker Creek Preserve Education Center, and Palmetto Elementary School.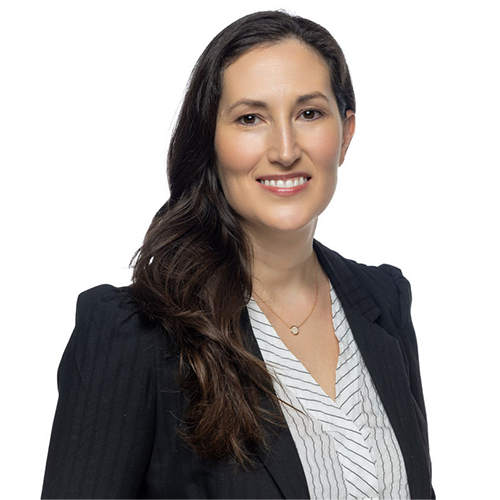 Natalia is a Registered Architect and LEED Accredited Professional who's portfolio includes a diverse mix of work on an array of project types. With a deep passion for sustainable architecture, she has worked on numerous LEED certified projects and seeks to incorporate sustainable design principals in all her work.
After earning her Master's Degree from the University of Florida, Natalia moved to New York City where she lived and worked for 12 years on award winning projects such as One Bryant Park, The Stephen Sondheim Theater, and the Skanska USA LEED Platinum Offices.  During her time in New York and while working for CookFox Architects, an award winning and sustainable minded firm, her passion for design and sustainability grew and flourished.  There she worked on some of the most environmentally forward thinking projects in the country including their own offices, the first LEED Platinum Commercial Interior Office in New York City and One Bryant Park, first LEED Platinum Tower in the USA.
Natalia joined WJ Architects in 2020 and has led the Miami office as Studio Director. She is an architect licensed in both Florida and New York and is a LEED BD+C accredited professional.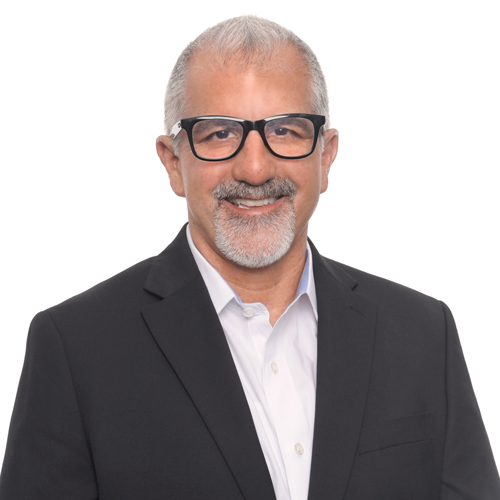 Robert joined WJB in 1996 and currently acts as Project Manager and Lead Designer on a multitude of healthcare projects. He has been involved in the design of all project typologies that are the focus of our work. He is involved in all aspects of design, from programming and schematic design, to the development of presentations and construction documents. In addition, he serves as the primary contact for the Owner or serves as Owner's Representative, as well as performing construction administration duties for the duration of the project.
As Senior Project Manager with the firm for over 25 years, Robert has been involved in the programming, space planning, design and development of construction documents for all types of facilities ranging from Libraries, Commercial Office project, Municipal projects, Fire Stations and Fire Rescue Training Facilities, Hospital Master Planning and Re-organization, Skilled Nursing Facilities and Senior Living, Rehabilitation Centers, Parks and Recreation projects, as well as Public Parks. He serves as designer or contributing designer on all of our healthcare projects.
Robert excels at maintaining strong working relationships with both the owners of many of the Hospitals and facilities he serves, as well as the design and engineering teams that continue to work at these locations, creating a continuity of knowledge and engagement that truly make these projects successful.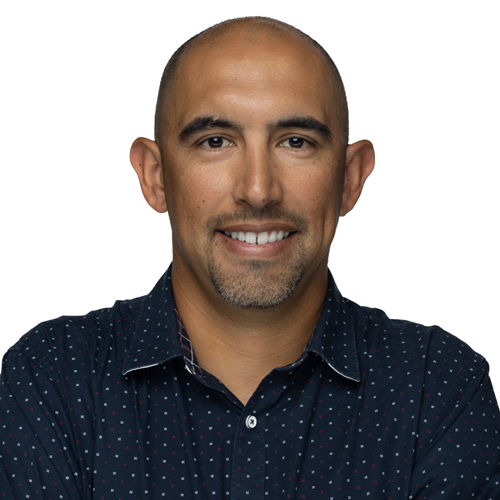 Arturo Lopez leads the WJA Sarasota office and is a highly accomplished architectural project manager with extensive expertise in overseeing complex projects in Sarasota and Manatee counties. Arturo brings over 20 years of construction-related experience to the team as a licensed architect in Florida, New York, and Massachusetts, as well as a licensed contractor in Massachusetts and California. His diverse professional background encompasses various roles, including consultant plan reviewer, and building inspector. His experience ranges from educational projects, mixed-use buildings, and health centers. With recent experience at Hoyt Architects and Sweet Sparkman Architecture & Interiors (SSAI), Arturo's expertise shines in managing governmental projects. With a strong track record in navigating complex projects, collaborating with demanding clients, and maintaining excellent relationships with local jurisdictions, Arturo is a highly respected project manager known for delivering exceptional results.
Jeff is an extremely detail oriented Director who has successfully delivered several complex public safety projects with accelerated schedules. Jeff has managed fire rescue and police projects including more than 22 around the state of Florida. He understands the unique processes of working with department personnel to plan, design and manage all architectural aspect of public safety projects. He is highly knowledgeable on modern station design and the nuances that affect station productivity, sustainability, and livability.  Jeff assists in the development of the stations design and he will lead production, and day-to-day coordination of the project. He works closely with the Owner's Project Manager and sub-consultants. He also works closely with the construction team to ensure the budget, schedule and quality specified is upheld from design through construction.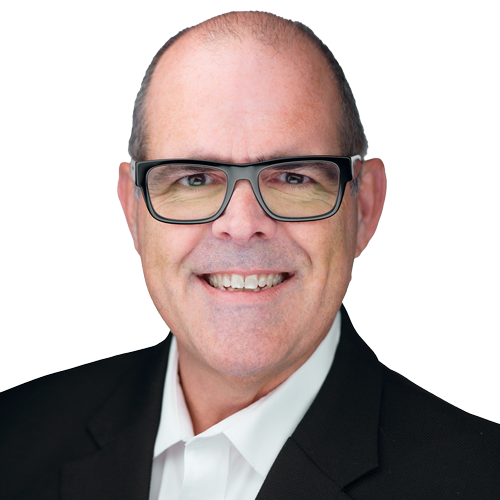 Design Vision
Founded in 1992, WJ Architects (WJA) is an interdisciplinary architecture firm that creates engaging spaces for working, living, learning and playing.
The firm's design methodology is centered on the belief that architecture can inspire positive change and enrich society.
With each project and any given set of challenges, we strive to provide creative design solutions that promote community and client ambitions, redefine conventions, and generate purpose driven solutions.
Architecture that redefines conventions.
The heart of our firm. We believe design methodology is centered on the belief that architecture can inspire positive change and enrich society.
Interior Design that inspires people.
With a full service Interiors Department, we can supply all tasks interiors related. Researching materials, creating color boards, assembling materials and finishes, creating furniture packages, and assisting in bidding and construction administration.
Entertainment that captivates audiences.
In-house production design for architectural projects, festivals, concert tours, corporate and special events for film and television.
Construction that streamlines delivery.
WJ Create (WJC) is our full-service construction division that provides comprehensive pre-construction planning including feasibility & land acquisition studies, cost estimating and constructability reviews all in house.
Development that enriches community.
WJ Developers (WJD) is our development division giving us control of the entire building process from project fruition to construction close out. This allows us to have a true WJ integration delivery method as Developer, Architect, and Contractor.